Valentine's Day Gift Idea: Personalized Necklace
In about a month, we'll be celebrating love as Valentine's Day is fast approaching! And a great way to show some love to your favorite person (yourself included), is a
custom name necklace
. I'm sure the receiver will totally appreciate the thought! A personalized gift is on a different level because the receiver will feel that he or she is special and you didn't just buy your gift a few minutes before your date. You know what I mean?
With the personalized necklace, you can play around and make it you and your loved one's initials, your name or initial so he or she will always remember you, their name or initial, or whatever it is that you can think of, you can do that! And where to get it personalized but on
https://www.getnamenecklace.com/name-necklace
These are some of the necklaces from the brand. There's actually a wide array of choices there such as silver, gold, and rose gold as well as an option to incorporate the birthstone in the necklace. I'm pretty sure you'll find something suitable for you or your loved one in the website.
Actually, these necklaces are not just exclusively for gifting to your special someone because you can actually buy one for yourself. After all, self-love needs to be our top priority. Also, why not buy one for your best friend? Our best friend is always by our side and probably loves us unconditionally, giving us unsolicited advice and wanting us to be happy and change for the better. Besides, we gotta spread the love on Valentine's Day after all.
Consider giving gifts to your whole family too!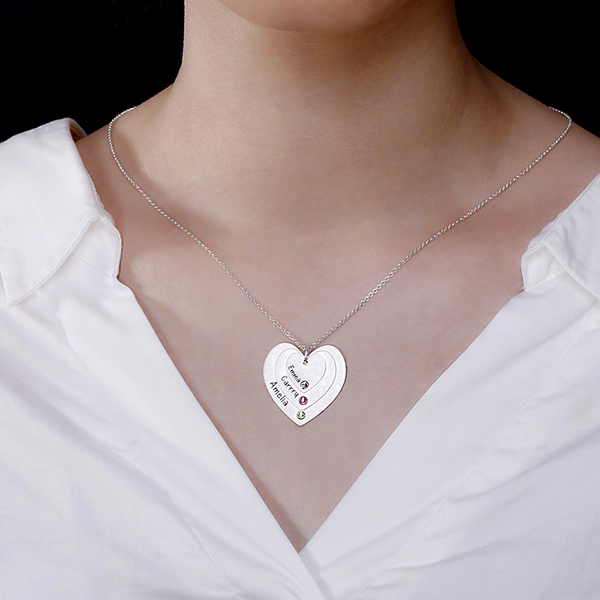 If you're looking for a Valentine's Day gift idea, consider a personalized necklace because getnamenecklace offers an extra 12% off for their Valentine's Day Sale! So head on over to their website now and enjoy shopping!